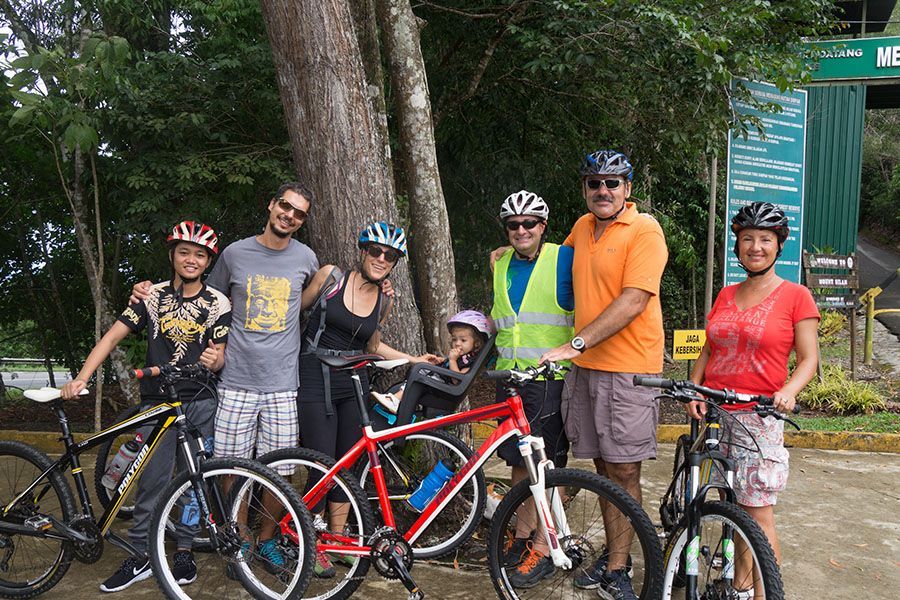 Mount Silam Ride
When in Lahad Datu, a great way to have a scenic hawk eyes view of the Darvel Bay and Lahad Datu Town is by visiting the Mount Silam. Mount Silam is nestled within the Sapagaya Forest Reserve which is classified as Class 1 Protection Forest Reserve. Mount Silam rises 884m above sea level making it the highest point in the Lahad Datu district.


Itinerary Lahad Datu Mount Silam Ride
Duration: about 3h
Transfer from Bike and Tours B&B to Lahad Datu's Tower of Heaven in Mount Silam.
Arrival at the Telecommunication Tower which rises 30m high. While you go up the tower to appreciate the scenic view of the Darvel Bay, our team will get the bicycles ready for your 10km ride.
Let the ride begin. Hop on the saddle and enjoy a lovely ride meandering down the Silam Mountain. This is an easy, relaxing 10km ride on sealed road with just a few uphill. Remember this is a leisure ride and NOT a race on who could reach the bottom first! The Silam Mountain is populated with different species of flora and fauna. If you take time to enjoy the ride and appreciate the surrounding you might be able to sight some mammals such as the bearded wild boar, slow loris, Bornean Gibbons, the mischievous macaques or simply cycling next to the pitcher plants.
Upon reaching the bottom of the Mount Silam, our team will transfer you back to Lahad Datu.
Please read our Terms and Conditions

Includes:
Transfers as stated
Activities as stated
Snacks and Drinks
Helmet rental
Bike rental
Tour leader
Pick-up car
End of Service
RECOMMENDED STAY IN
LAHAD DATU
ACTIVITIES IN LAHAD DATU
NEAR BY INTEREST