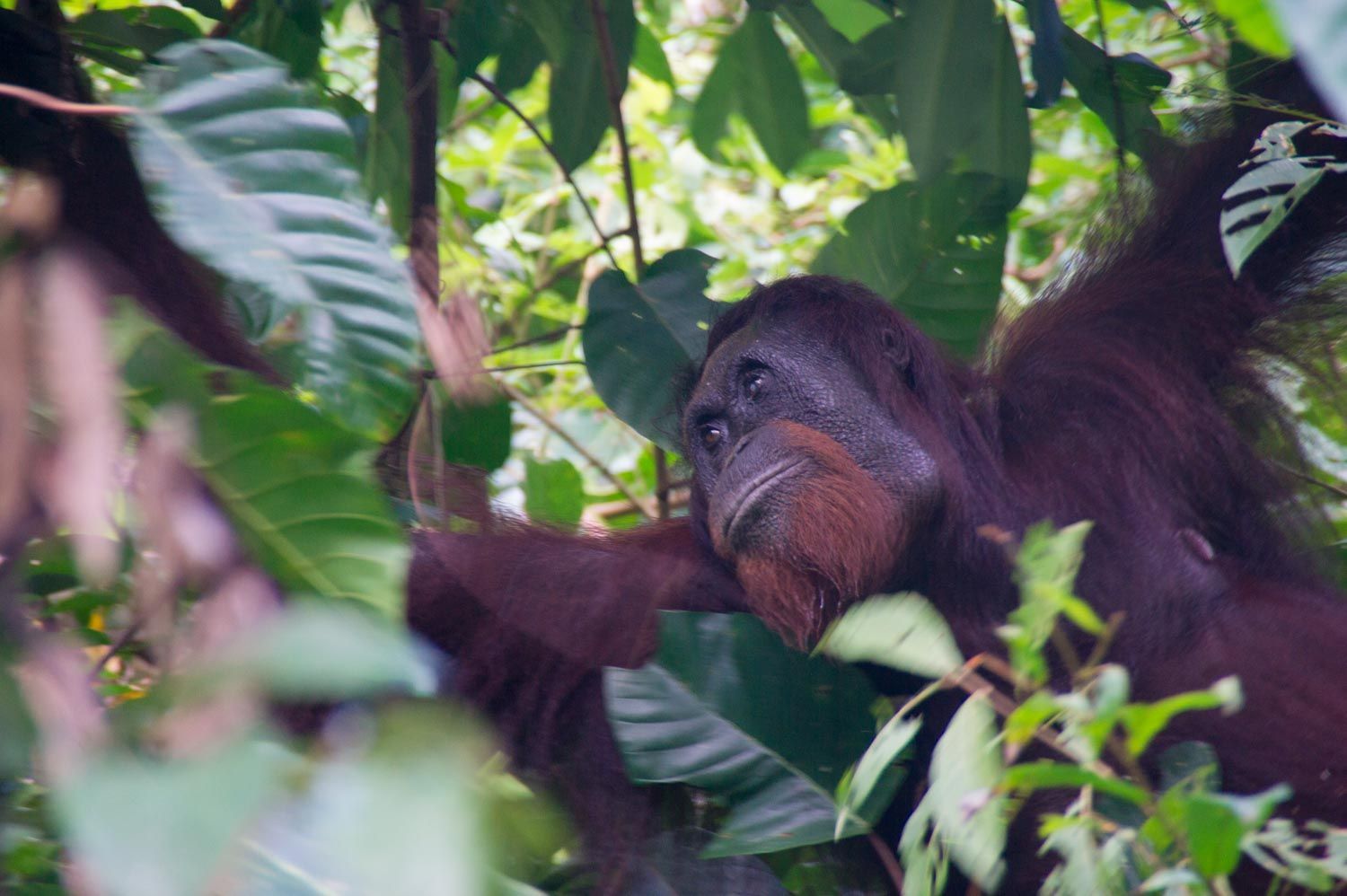 Exploring the East of Sabah will take you to an amazing adventures through a spectacular array of landscapes. From the tropical humid rainforest of Danum Valley, observe rare and endangered wildlife along the Kinabatangan river to the spectacular islands at Semporna. This part of Borneo seems to exists in superlative ; the world's oldest rainforest, highest population of orang utans, most diverse marine ecosystem, award winning dive sites and exceptional biodiversity to mention just a few.
Tours and Accommodation in East Sabah
These magnificent landscapes are in-habitat by a mind boggling variety of flora and fauna, some of the most beautiful, dangerous and weird creatures on the planet. The culture is no less impressive ranging from the unique sea gipsies living in hut built on stilts atop coral reefs around the Tun Sakaran Marine Park, small country town of Lahad Datu to the modern wonder of the historical Sandakan town. The East of Sabah on the Borneo island is definitely a place for the adventure seekers, lots to see and do.
Only 45 minutes flight from Kota Kinabalu, the town of Lahad Datu is located strategically for the travellers. It serves as a perfect base to explore the east Sabah's natural delights. Not far from here, you can go to the Tabin Wildlife Reserve which is the largest wildlife reserve in Malaysia and encompasses of 300 000 acres of protected land. Travellers visiting Tabin will be spoilt with activities such as nature trails, in which you get a chance to see first hand- wildlife animals in their natural habitat. Or experience a stay amidst the forest, where you will wake up each morning to the sound of chirping birds and monkey calls. And don't be surprise, if you see elephants at your doorstep. Moreover, exploring the Sungai Kapur pristine mangrove forest in Lahad Datu is an experience indeed. One minute you are trekking among tall dipterocarp trees, maneuvering over stray branches or roots, the next minute you are in an open-air canopy of mangrove forest. Little is known about this hidden gem in the east of Sabah, Sungai Kapur is where travellers can also engage at jungle trekking, river cruising or even night safari.
For a true tropical rainforest experience in search of Borneo's exotic flora and fauna, look no further than Danum Valley and Maliau Basin. Whether you consider yourself a bird lover, a naturalist or a casual nature lover, Danum Valley has plenty of gems to keep you occupied and amazed. And after a long day trek and canopy walk adventure, you get to relax in an award winning 5 star luxurious rainforest resort. From decadent meals to the lavish comforts of the private villa overlooking the pristine Danum river, makes it one of the favourite destination for the royalties and celebrities. While Maliau Basin or also known as the Lost World of Sabah, is one of the most untouchable bio-diverse areas on earth. Surrounded by phenomenal nature in its purest form, trekking through the primeval forest will take you to the magnificent 7 tiers waterfalls and 12 types of amazing forest, where you can enjoy a medley of thrills and memorable experiences.
Set between the hidden valley of Danum Valley and Maliau Basin on the east of Sabah, Imbak Canyon is another safe haven for the rare and endangered species of Bornean wildlife. Here, you can look out for the critically endangered bird species like helmeted hornbill and blue banded kingfisher near the Imbak falls. Then, hit on the road after dark to see those nocturnal creatures come alive. Instead of the regular jungle trekking, the Imbak Canyon ride with Bike and Tours will offer you an adventures of a lifetime, where you get to cycle straight into the heart of the rainforest and track your way to the amazing waterfall..
Around 2 hours and a half from Lahad Datu, you will arrive at Sandakan, which is located at the north east of Sabah. Widely popular as Sabah's little Hong Kong, Sandakan is one of Sabah's hub for nature, wildlife and historical tourism. Lined with heritage spots like the world war 2 St Michael Church, golden Buddha of Puu Jih Shih Buddhist Temple, the memorable Agnes Keith House and other interesting places, will definitely fill up your day. From Sandakan town, you can also explore the other part of east Sabah wildlife attraction, such as Selingan Turtle Island, Sepilok Orang Utan Rehabilitation Centre, Bornean Sun Bear Conservation Centre and Kinabatangan wildlife Sanctuary.
Just an hour from Sandakan town, Kinabatangan river or also known as "The corridor of life", is popular for its wide range of habitat, from limestone caves at Gomantong hill to the mangrove swamps near the coast. Its surrounding forest are one of only two known places in the world, where up to 10 species of primates can be found as well as all 8 species of Bornean hornbills. For your best chance at spotting wildlife, hop on a river cruise at dawn or dusk and watch pygmy elephants bathing and crocodile lazing along the banks.
About 190km from Sandakan, Deramatkot Forest Reserve is the next best destination for wildlife spotting in the east of Sabah. Up to 75 percent of mammals can be found in Deramatkot and it is the perfect examples of sustainable forest management and wildlife protection. The forest reserve is a flagship project run by the Sabah Forestry Department, where reduce impact logging [RIL] is practiced and it is recognised as a well managed forest by the Forest Stewardship Council. It's hard to believe, however rare and endangered animals are thriving here with regular sightings of some of the most illusive creatures found here include the orang utans, maroon langurs, flying squirrels, Sunda clouded leopard, leopard cat, marble cat and many more.
Meanwhile, a short journey southwards to Semporna, will lead you to the breathtaking islands of Borneo. Spend your days diving at Sipadan, one of the world's most famous dive sites, explore the archipelago of Tun Sakaran Marine Park and observe the unique culture of Bajau Laut community. Travellers who make it as far as these remote islands in the east of Sabah, will be rewarded with an amazing opportunity to dive and snorkel with a multitude of reef fish, witness huge schools of barracuda and even swim with white tip reef sharks. One might even catch a glimpse of larger pelagic species including whale sharks, hammerhead sharks and manta rays. Besides diving, Tun Sakaran Marine Park offers wide range of activities including hiking, bird watching, visit to the giant clam hatchery and seaweed farm and a stay at the wooden stilt of sea gipsies. Whether it's kicking back and relaxing to the sound of nature while enjoying spectacular views or exploring the exotic marine life, the islands of Semporna will cater to pretty much all your island getaway cravings.