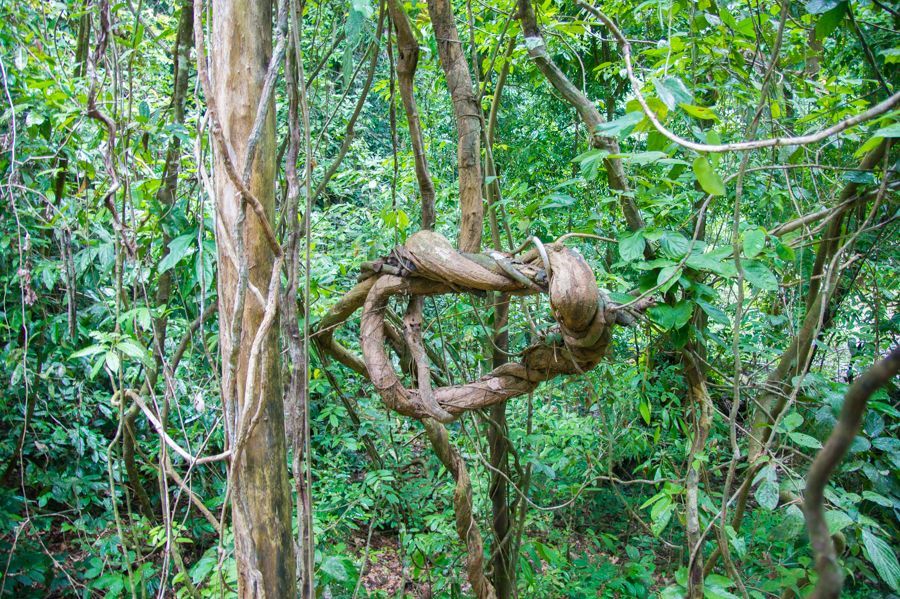 Tabin Wildlife Reserve is located in the Eastern part of Lahad Datu and is said to be the largest wildlife reserve in Malaysia with a total land area of a rectangular area of approximately 300,000 acres including 9,000 hectares of primary unlogged forest in the centre of the Dent Peninsula, south of the lower reaches of the Segama River and north of the Silabukan Forest Reserve.
Tours and Accommodation in Tabin
Visit the Tabin Wildlife Resort in the Tabin Wildlife Reserve. Enjoy the wonderful nature and let yourself be surprised by the countless animals.
Book Tabin Wildlife Resort's 3D2N safari through us at Bike and Tours! It's a place to experience adventure, wildlife sightings and nature.
Created in 1984, it was encapsulated to preserve Sabah's endangered wildlife and jungle. This reserve is blessed with mud volcanoes, which is an important source for the wildlife in search of salt. This factor directly gives visitors the possibilities to spot the Borneo Wildlife in its natural habitat. It is home to various wildlife including endangered species such as the most talked about pygmy elephants, Sumatran Rhinoceros, banteng (wild cattle found in South East Asia) and exotic birds species.

Tabin Wildlife Resort is by far the only available accommodation in Tabin. It was set up in 2004 and offers its tastefully build and decorated 20 units of lodges to its visitors. With its renowned years of experience in the industry, Tabin management offers not just the beautiful lodges but also friendly and professional team to pamper you during your stay here (Accommodation, meals, transport, activities and guide services are included). The knowledgeable and experienced guides are there to introduce you to this majestic tropical rainforest. It is a wildlife paradise for nature lovers, bird watchers, and avid wildlife photographers. If you fall under one of these categories of traveler, then you would enjoy Tabin and the activities it offers such as jungle trekking, night safari, night walk, wildlife spotting, bird watching and rainforest education. However, just like any other jungle, do set your expectations, as this is after all a wildlife sanctuary and not a zoo. It is not a guarantee that you will get to see the mentioned animals on your first visit. Have an open mind and set your expectations low in terms of seeing animals such as the orang utan or pygmy elephants for example and you won't feel disappointed.
After all the adventurous discovery, rest those muscles to the resort's popular foot soak at the Eagle's Nest - a traditional foot spa that makes use of tropical herbs such as Kaffir lime leaf, Aloe Vera, Lemongrass, Betel Leaf, Pandanus Leaf, Galangal and Turmeric.
This resort is definitely a wildlife resort that is not to be missed.