Maliau Basin Conservation Area
The 'Sabah's Lost World" title is awarded to the Maliau Basin Conservation Area for its authentic, almost untouched tropical rainforest experience it offers to visitors. In the tribal Murut language Maliau means "Land of Giant Staircase".
Tours and Accommodation in Maliau
Maliau Basin also known as Sabah's Lost World takes you to the hidden gems of Borneo. Adventurers' paradise to the majestic jungle and wildlife sightings.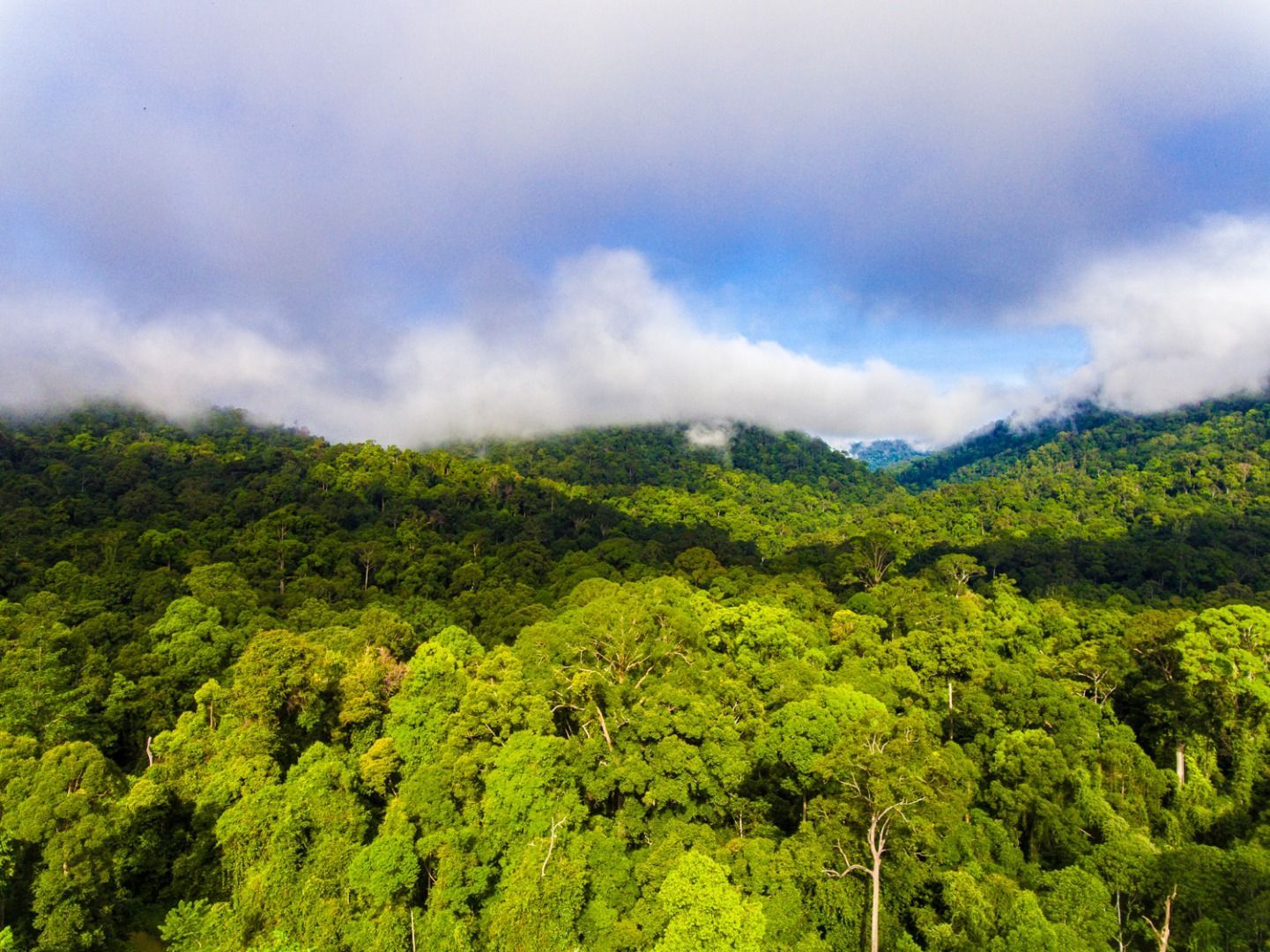 5D4N trekking expedition at the highlights of Maliau Basin is your passport to memorable adventures. A great place to experience nature and wildlife observation

Its almost round outer rim is surrounded with steep slopes and cliffs that form a natural barricade. Thus, secluding it from the rest of the world. The result of this geological situation creates the natural wonders of flora and fauna to be trapped in the basin for centuries. The Conservation Area covers about 58,840 ha which is bounded by a formidable escarpment reaching over 1,675m above sea level, the almost circular Basin, one of Malaysia's finest remaining wilderness areas, encompasses 390 km² of pristine forest, a virtually self-contained ecosystem, never permanently inhabited and with large areas still remaining to be explored and documented (http://maliaubasin.org/home/, 2016)
This lush green jungle was once open to logging. However, initiatives have been taken and in 1997 the Sabah State Government has upgraded Maliau Basin to Class 1 Protection Forest Reserve. This automatically provides legal status as protection area.
Maliau Basin is known for its rich thick jungle and continues to house various species of plants and wildlife. In terms of flora, the jungle houses Agathis trees, rare montane heath forest and lowland and hill dipterocarp forest. The distinct and diverse flora introduces visitors to at least eight species of pitcher plant and several orchid species including the striking necklace orchid Coelogyne odoardi, endemic to Borneo. This rainforest may also be one of two remaining sites of the rare Rafflesia tengku-adlinii which was first discovered here in 1988.
This jungle is a natural sanctuary for fauna with a record of over 290 species of bird biodiversity such as the Bornean Bristlehead, Blue-headed Pitta, Black-headed Pitta and Banded Pitta, Peregrine Falcon and Bulwer's Pheasant and 80 mammals species. Animals such as clouded leopard, sunbear, banteng, pygmy elephants and barking deer have been witnessed and recorded to be seen here.
However, do not misinterpret Maliau Basin as a place where you can spot the animals easily. Again, just like any other jungles, luck and timing plays an important role at sighting the wildlife. Besides, you are trekking through lush thick jungle weaved with vines and different layers of camouflaged canopies. This adds intense challenge at spotting the wildlife, which are sleek at hiding themselves in their own home!
Today, Maliau Basin remains as the less explored jungle, remote and away from civilization. Not for the faint hearted! Not for creatures of comfort! However, amazing, untouched nature with great adventure is something to look forward to at this ancient jungle!