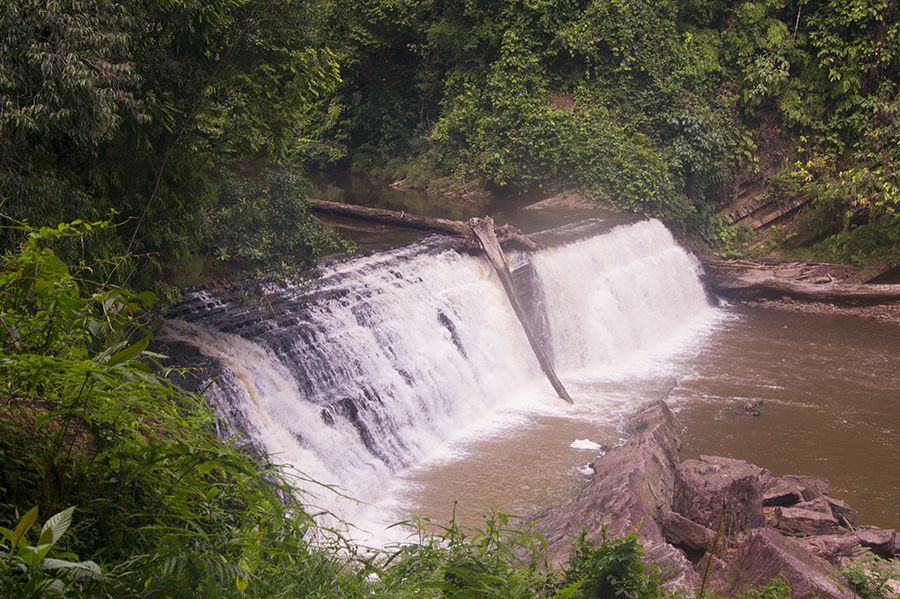 Imbak Canyon Conservation Area
Imbak Canyon Conservation Area is located north of Maliau Basin and this 300km2 valley is a fundamental corridor link between two protected areas Danum Valley and Maliau Basin (Lim 2014).
Tours and Accommodation in Imbak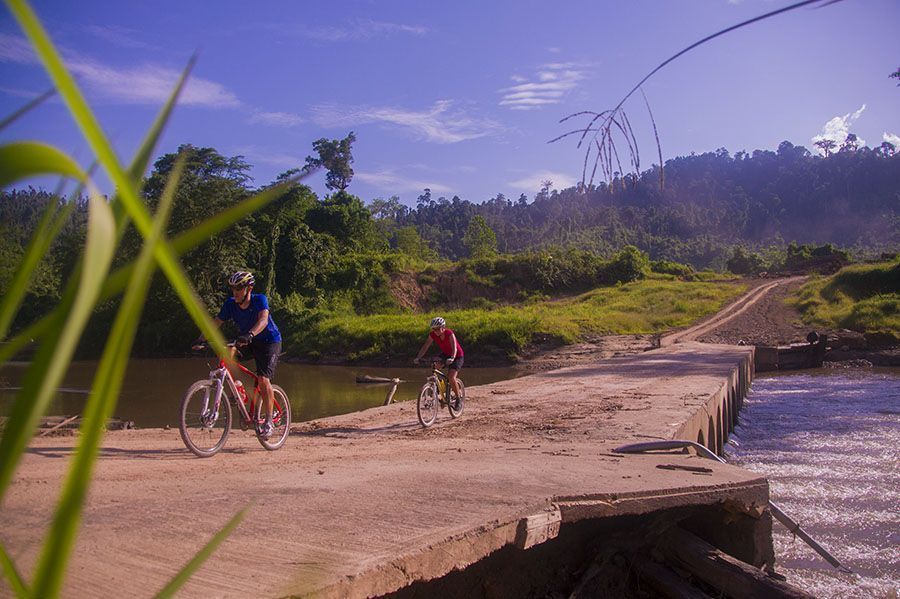 The Imbak Canyon ride offers you an adventure of a lifetime! Cycle straight into the heart of the jungle and trek your way to the amazing waterfall!
Just like Maliau Basin, Imbak Canyon is set in the heart of thick lush different hued jungle – remote and not easily accessible without going through proper and prior arrangements with the right authorities. This remote area is about 300km drive southeast from Kota Kinabalu and it lies within Yayasan Sabah's Concession Area. The Yayasan Sabah's Group Manager, Dr Waidi Sinun was reported to say that the Canyon was special for its shape and its 25km-long, mountain-bounded valley. Just like Maliau Basin and Mount Kinabalu. the Canyon is visible from the air.

In 2009, Imbak Canyon was classified as 1st Class (Protection) Forest Reserve status. Which means that up to 2008, there were no more logging or other extractive activities allowed. This makes it possibly the last Conservation area in Malaysia and remains relatively untouched. This ancient tropical rainforest is home to over 600 flora species which includes 196 orchid species and 26 species of ferns. In terms of fauna, the region includes findings of 245 bird species, 22 freshwater fish species and 19 carnivore species (Lim 2014). The common Borneo mammals that are often sighted in this areas are animals such as the pygmy elephants, leopard, sun bear, sambar deer, orang utan and mouse deer to name a few.
Nature lovers who are game enough to take the rugged treks to the heart of the jungle will appreciate the rich nature that is blessed with impressive waterfall and virgin rainforest. This conservation area is perfect for activities such as jungle trekking, bird watching, outdoor photography on nature, camping and night walks in pursue to observe the wildlife!