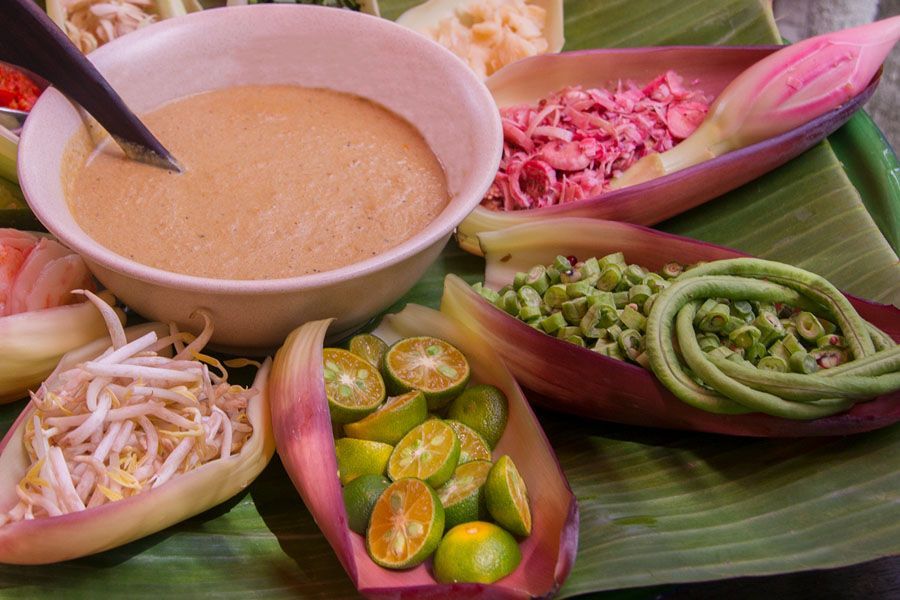 Cooking Class
Over the past few years since Bike and Tours Bed and Breakfast was in operation, Simon and Itisha have served breakfast and also dinner (upon request) to their guests as part of the service and convenience for the guests to enjoy in Lahad Datu. However, the reason for meal preparation goes beyond the fact that breakfast needs to be provided at the B&B premise. Both Simon and Itisha love to cook. So the idea of preparing the meal for their guests blends in perfectly for their B&B. Simon being a professional chef is the expert in Western cuisine and Itisha the humble home cook focuses on the Malay cuisine.
Throughout the years, guests who have dined in at Bike and Tours B&B have kindly suggested that the team conducts cooking classes. This idea is always an honor, a wonderful compliment but this idea was never materialized. There was always hesitation from Itisha's end. She was not comfortable with the idea of being watched or having people in her kitchen, her space. It was not until their first child Olivia was born and help was definitely needed in the kitchen. It was then that another team member was brought in to help with the meal preparations. A young but keen spirited 18 year old Grashiela joined the Bike and Tours team and was trained by Simon in terms of the technical aspect of the culinary world. Itisha on the other hand shared the family recipes with Grashiela to prepare for the guests. It was not long till Grashiela can manage the meal preparation independently. This made Itisha realized that she has successfully trained one interested individual to cook and this idea could be cascaded to others who wants to learn how to cook Malay dishes.
After much thought, preparation and support, Bike and Tours team are proud to announce the launch of its Cooking Class in 2017. The focus would be on the Malay recipes that Itisha inherited from both her late mother and late grandmother. Family recipes that have won the hearts and tummies of those who have tasted their dishes. The Malay dishes recipes are highly influenced from the Peninsular Malaysia region from states such as Malacca where Itisha's family originates.
The Malay cooking class that Bike and Tours offers would consists of a visit to the market followed by the cooking lesson at Bike and Tours B&B. There isn't a fix menu at this stage, it would depend on what's available fresh at the market.
Write in to us and ask for the next available cooking class.
Please read our Terms and Conditions

RECOMMENDED STAY IN
LAHAD DATU
ACTIVITIES IN LAHAD DATU
NEAR BY INTEREST