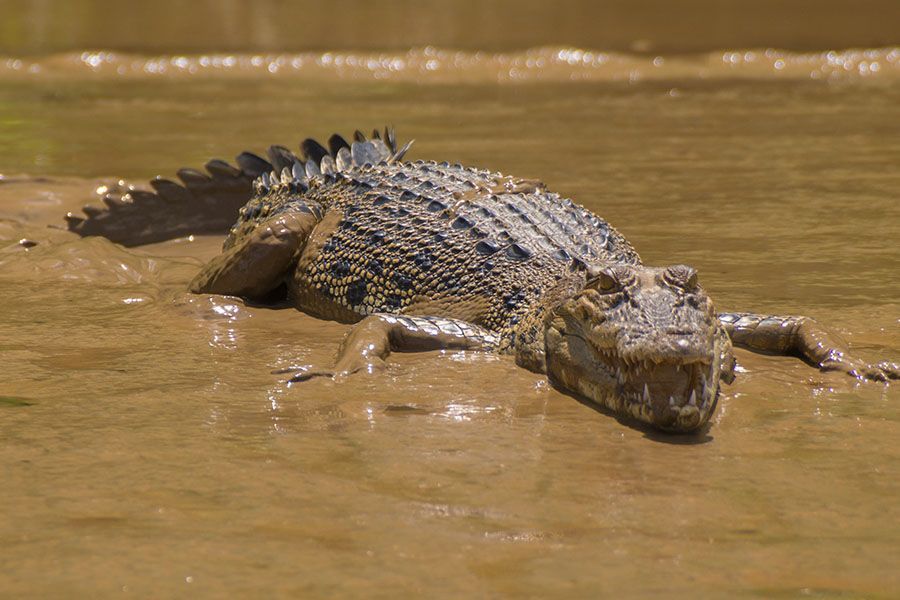 Kinabatangan River Easy on Your Pockets
Our easy on the pocket offers is a collaboration with an established industry player in Sukau Village itself. The Sukau Greenview Bed and Breakfast premise is located by the riverbank and has a lovely restaurant overlooking the river. A perfect place to relax and unwind before and after your river cruise or jungle trekking activities.
If you are looking for budget friendly accommodation and tours yet not willing to forgo comfort, this is the best spot to meet your demands. We work with the team closely and have sent our guests their way. Comfortable, clean with adequate privacy as the B&B offers private rooms with attached bathrooms.
The B&B was established in 2008 and through years of experience in the industry, the team who are mostly the locals from the village itself are ever professionally ready to take you on guided river cruise and jungle trekking tours in search of the Borneo Wildlife. Be amazed by this experience of a lifetime. Be it during the day or night, you will be surprised at how well trained the guide's eyes are at spotting the wildlife!
Besides the river cruises and jungle trekking activities the B&B also initiates on different conservation and education programs so that its guests gets a better understanding on nature and wildlife around this area. Among its' activities are tree planting - a program that is believed to help connect the fragmented land in order for the wildlife to get easy access to food and shelter.
Itinerary Kinabatangan River 3D2N
Itinerary Easy on Your Pockets (Sukau Greenview B&B)
Duration: 3Days / 2Nights
Day 1; Sandakan – Sukau (D)
Welcome to Sukau Greenview Bed & Breakfast! Get a briefing of the activities during your stay with us and checked in to your room.
1600 Cruise the afternoon in Sabah's longest river and one of the most biodiverse areas in the world, The Kinabatangan River. Watch wildlife abounded along the banks and visit one of its famous tributaries for more wildlife.
1830 Enjoy dinner of Sabahan special dishes at our riverside restaurant.
1930 Night cruise dedicated for nocturnal wildlife such as kingfishers, Buffy fish owls, wild cat, snakes, frogs, and others. Watch for the flaring eyes of a crocodile while having its night swim. Drift your way back to the lodge for a good night sleep.
Day 2. Kinabatangan River (B/L/D)
0530 "Wake up call"
0600 Cruise among the fogs and feel the cool morning breeze. Hear the songs of the birds, watch proboscis monkeys, macaques and other wildlife. Cruise your way back to the B&B. 0800 Breakfast is served.
0900 Explore the jungle and see different plants and unique trees. Have a significant encounter with wildlife.
1230 Relax on the restaurant and enjoy your lunch.
1600 Ride the boat for a 2nd afternoon cruise to different destinations where wildlife can be satisfying. Enjoy a fantastic sunset and the riverine sceneries before cruising back to the B&B.
1830 Enjoy dinner in our restaurant.
1930 With headlamps, follow the Sukau Greenview trail and explore the rainforest. Get the chance to see different life forms that are active during the night.
Day 3 (B)
0800 Breakfast is served.
0830 Load your luggage and wave with smiles to Greenview staffs before your onward journey.
Please read our Terms and Conditions

Includes:
2 nights accommodation at Sukau Greenview B&B
4 river cruise
Transfers Sandakan – Sukau - Sandakan
1 morning jungle walk
1 night jungle walk
Meals as stated in the itinerary
Trekking boots
Nature guide
End of Service
RECOMMENDATION
For a easy and smooth transit, stay before or after your visit at the Kinabatangan River at our Bike and Tours Bed and Breakfast in Lahad Datu. Like this you have the opportunity to focus only on your unique Borneo Adventure.
NEAR BY INTEREST
ONWARD TRAVEL