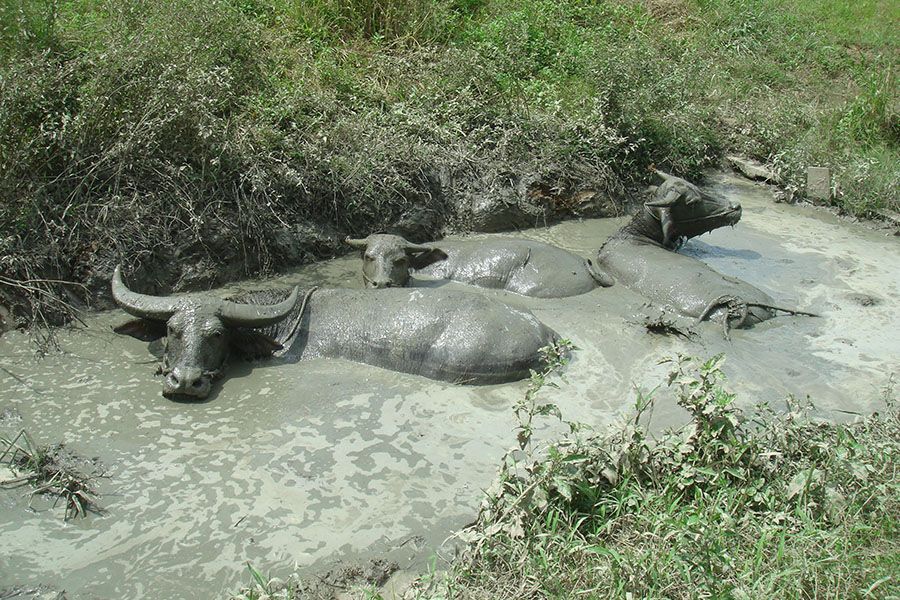 Kinabatangan River Home Stay
If you wish to combine wildlife discovery adventure and at the same time experience the local way of living, then the best way to achieve this is by staying at a homestay. Here you will be looked after by a local host family and whilst you enjoy the river cruises, you are also contributing to the economic well being of the local indigenous people and community.
Bike and Tours supports local homestays projects within the Sukau Village. This rustic village is located close to the Kinabatangan River and populated mainly by the Orang Sungai (People of the River - the largest ethnic group in this region). Most of the Orang Sungai are Muslims and their economic means of living are fishing and agriculture. Though in recent years, some of the Orang Sungai offsprings have migrated to bigger cities for work, some remain in the village near the river to help their family with ecotourism activities.
Staying with the locals would mean that you eat the real local food, engage in their daily activities such as cooking, craftwork, experience playing the traditional game such as gasing (top spinning) or sepak takraw (similar to volleyball but using rattan ball and only allowing players to use their feet, knee, chest and head to touch the ball), fishing and farming. Since the river is also an economic means for the villagers of Sukau, the locals also takes you on river cruise excursions in search of the Borneo Wildlife– after all who knows the place better than the locals themselves right?
INCLUDES:
Accommodation, meals as stated, guided tours and activities.
RECOMMENDATION
For a easy and smooth transit, stay before or after your visit at the Kinabatangan River at our Bike and Tours Bed and Breakfast in Lahad Datu. Like this you have the opportunity to focus only on your unique Borneo Adventure.
NEAR BY INTEREST