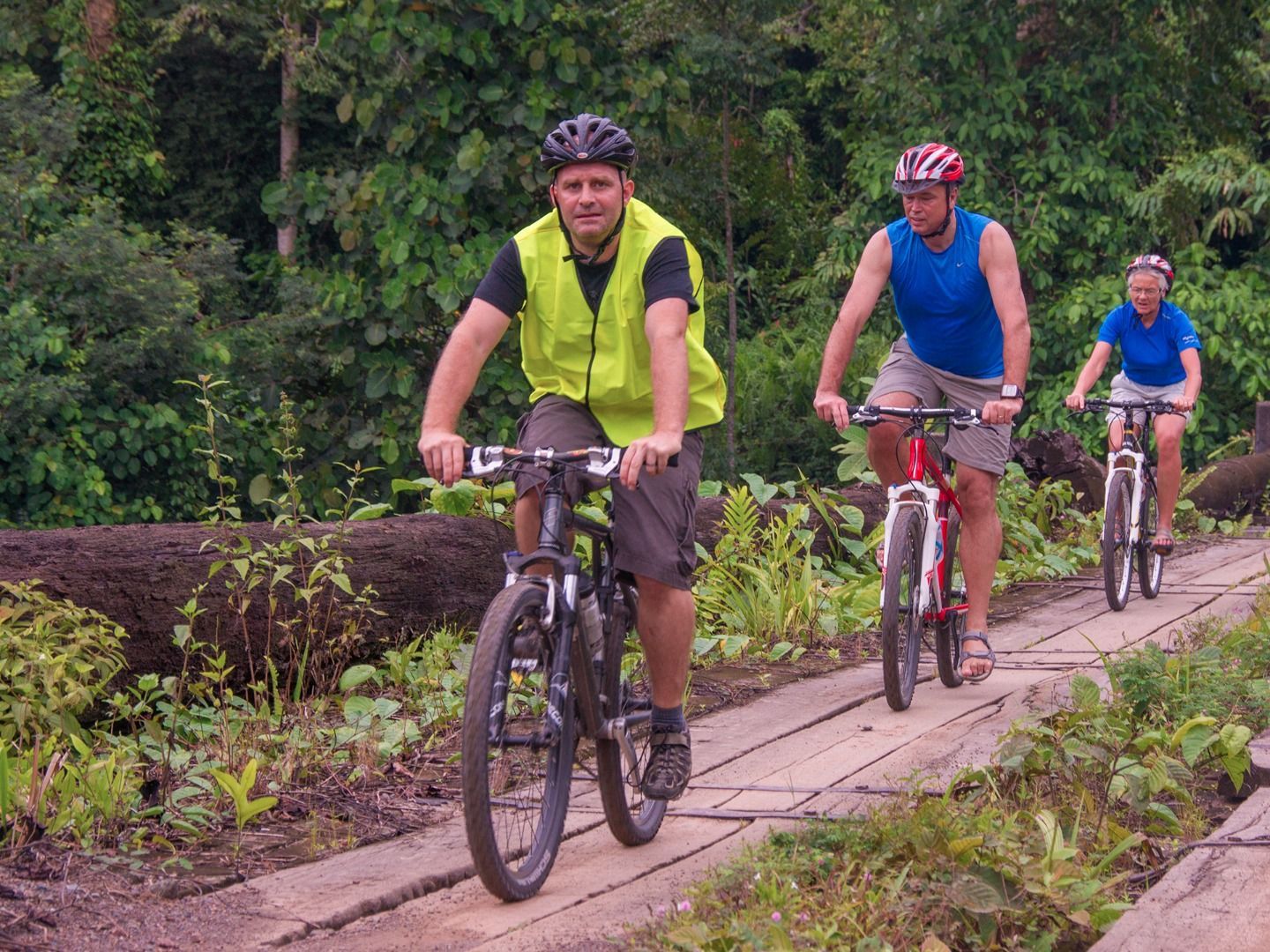 Borneo Rainforest Cycling
Complete your Danum Valley adventure in style. Bid farewell to this ancient rainforest at a pace that allows all your five senses to work instead of dozing off in the vehicle. On the two wheels of the humble bicycle, capture the moment and create memories with your loved ones as you watch the jungle coming to life – last chance for possible animal sightings and being in the zen of nature.
6:00am Wake up to the sounds of the jungle. Breakfast
6:30am Land transfer from the Borneo Rainforest Lodge to BRL entry (about 3km from the lodge). Gear up for an exciting adventurous cycling expedition! Experience the beauty of the jungle from the saddle of your bicycle. Cycle about 30km to Danum Valley Field Center junction.
Depending on speed and level of fitness, there is a possibility to cycle for longer distance (up to 30km more), however by latest 12 noon we need to proceed to Taliwas River by land transfer in preparation for lunch.
12.30pm Reach Taliwas and take a dip iat the Taliwas River whilst lunch is being prepared.
1:15pm Lunch
3:00pm Transfer to Lahad Datu

End of Program
Please read our Terms and Conditions
INCLUDES:
Scheduled return transfer Lahad Datu/Taliwas/Lahad Datu, meals as stated, bike, helmet, guided tours and activities as stated.