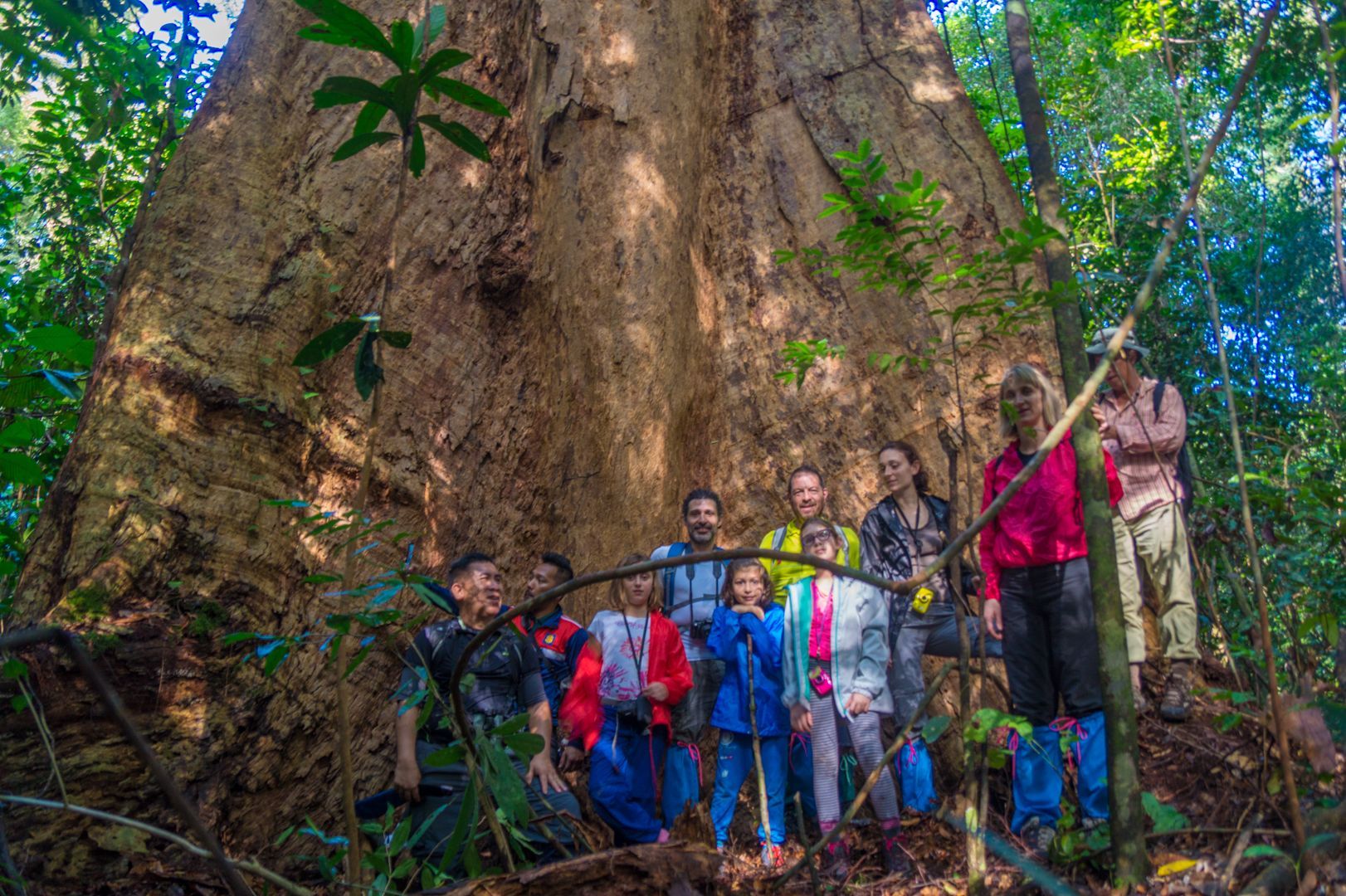 Sungai Kapur's wilderness (2D1N)
Dipterocarp, Mangrove and Nipa primary forest.
Itinerary Sungai Kapur's wilderness
Duration: 2 Days / 1 Night


Day 1; Lahad Datu – Sungai Kapur (L/D)
8:30am – Pick up at Lahad Datu. Proceed with a 2 hours on land journey to Sungai Kapur in North Tabin. Stop on the way for lunch.
12:30pm – Arrival at Sungai Kapur resthouse which is nestled in Borneo's tropical rainforest.
13:30pm - Explore the tropical rainforest via jungle trekking activity. This trekking session is a nice introduction on the different type of plants and tree species that is available in Borneo. Whilst admiring the beauty of the jungle, make full use of your five senses to spot the wildlife that lives in this jungle.
4:00pm - Late afternoon rivercruise– discover the surroundings and lookout for the wildlife from the boat. Catch the orange hued skies as the sun retires for the day.
6:30pm - Dinner
7:30pm - After discovering the rainforest, we take you on the boat to cruise the virgin mangrove and nipa forests. Be mesmerized by the beautiful landscape as you watch the forests at night. If the moon is not shining too brightly, you get a chance to witness the fireflies competes with millions of stars in the sky in their effort to light up the night.
8:30pm Return to the resthouse. Have a goodnight rest and be ready for the next adventure the next day.
Day 2 Lahad Datu- Sungai Kapur (B/L)
4:30am – Wake up to the sounds of the jungle. Have a quick bite and get ready for the morning river cruise.
5:00am – The boating expedition sees you weaving through the Nipa forest to the mangrove forests. As the sun rises and the boat creates ripples in the water, set your eyes on the stunning view and look out for the wildlife residents during this time of the day.
7:00am – Simple breakfast on the boat, before the jungle trekking session begins.
Soak in the beauty of this spectacular view as its inhabitants chirpily and busily starts its daily routine. Arrive at a private beach for a dip and brunch. After soaking in the sun, hop on the boat. Stop by local village for lunch before heading back to the resthouse.
2:00pm – Check out and transfer back to Lahad Datu. Lunch on the way
Please read our Terms and Conditions

Package Includes:
1 night in basic accommodation at the forestry resthouse
Meals as indicated in itinerary
Activities as stated in itinerary
2 Rainforest trekking
3 River cruises
Land and boat transfers as stated in itinerary
Package does Not include:
All airfares;
Alcoholic & non-alcoholic beverages
Personal travel insurance
Tips, porter and other items not stated above
End of Service