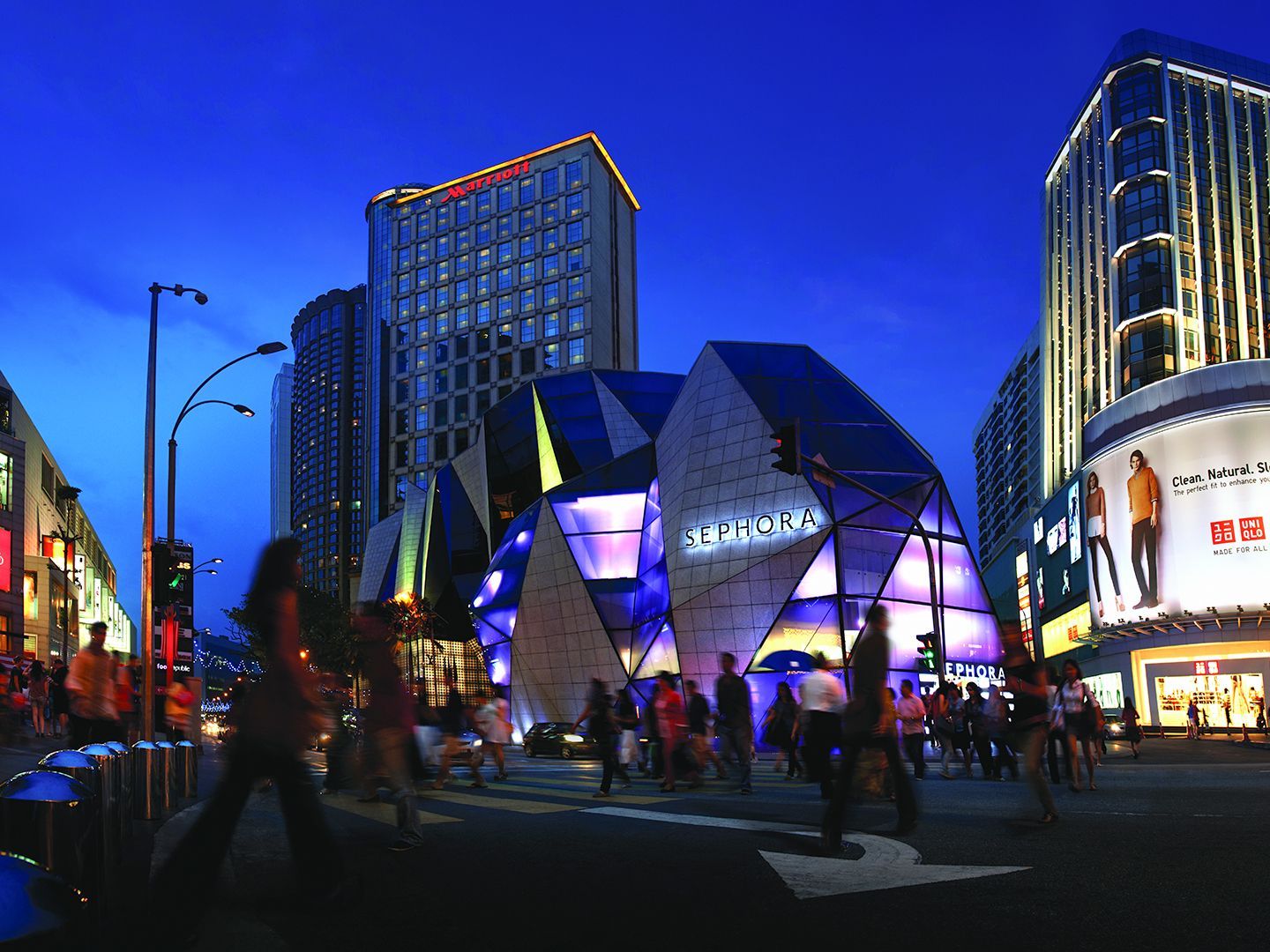 JW Marriott Kuala Lumpur
The hotel is located in the Golden Triangle, the centre of all that Kuala Lumpur has to offer for business and pleasure and on "Bintang Walk", the lively and vibrant shopping strip with vibrant upscale brands, restaurants and entertainment outlets.
About JW Marriott
JW Marriott is a perfect choice for luxury accommodation and ideal venue for meetings and social events in Kuala Lumpur. Experience the fusion of luxury and convenience today. Located in the heart of the exciting "Golden Triangle", the city's prime business and shopping district and adjoining to the prestigious Starhill Gallery, JW Marriott offers easy access to the lively and vibrant shopping strip which boasts upscale brands, a vast variety of restaurants and numerous entertainment outlets.
JW Marriott Kuala Lumpur is a home for high-powered executives and high performance shopping enthusiasts in search of entertainment and eating in Malaysia's capital city.
Laptop toting executives will find all the comforts of home at the JW Marriott Kuala Lumpur - and all the amenities they need to keep their business in the black while in South East Asia. 491 guest rooms and 70 suites are equipped with white collar accoutrements including a high back executive chair and complimentary, hard-wired, high speed internet access. The hotel also boasts 20 meeting rooms totaling over 32,000 sq. ft. of meeting space.
Wellness is also an essential part of a guest's stay at JW Marriott Kuala Lumpur. The rebranded Starhill Spa Village, by the world renowned Spa Village brand, is here to ignite the senses through the power of scent. Over the years, Spa Village has been bringing wellness to the world, exploring and celebrating healing rituals, traditions and remedies of numerous cultures, resulting in an unparalleled collection of Spa Village aromatic oils. The curated collection comes together here in a trifecta of bliss as the spa offers guests the opportunity to design their personalized experience using these remedial scents in an eclectic combination for a delightful sensory journey. Facilities at the spa include a 24-hour gym with comprehensive Techno-gym equipment, a steam room, sauna, whirlpool and a cool plunge pool.
A quietly powerful world-class luxury hotel, JW Marriott exudes a simple elegance that makes guests feel welcome, comfortable and free to be themselves. It orchestrates an experience that is expertly edited to leave only what is truly desired, where no detail is ever too small to escape notice. The JW Marriott experience authentically reflects the surroundings, imparts a sense of harmony and wellness, and beautifully delivers lasting memories.