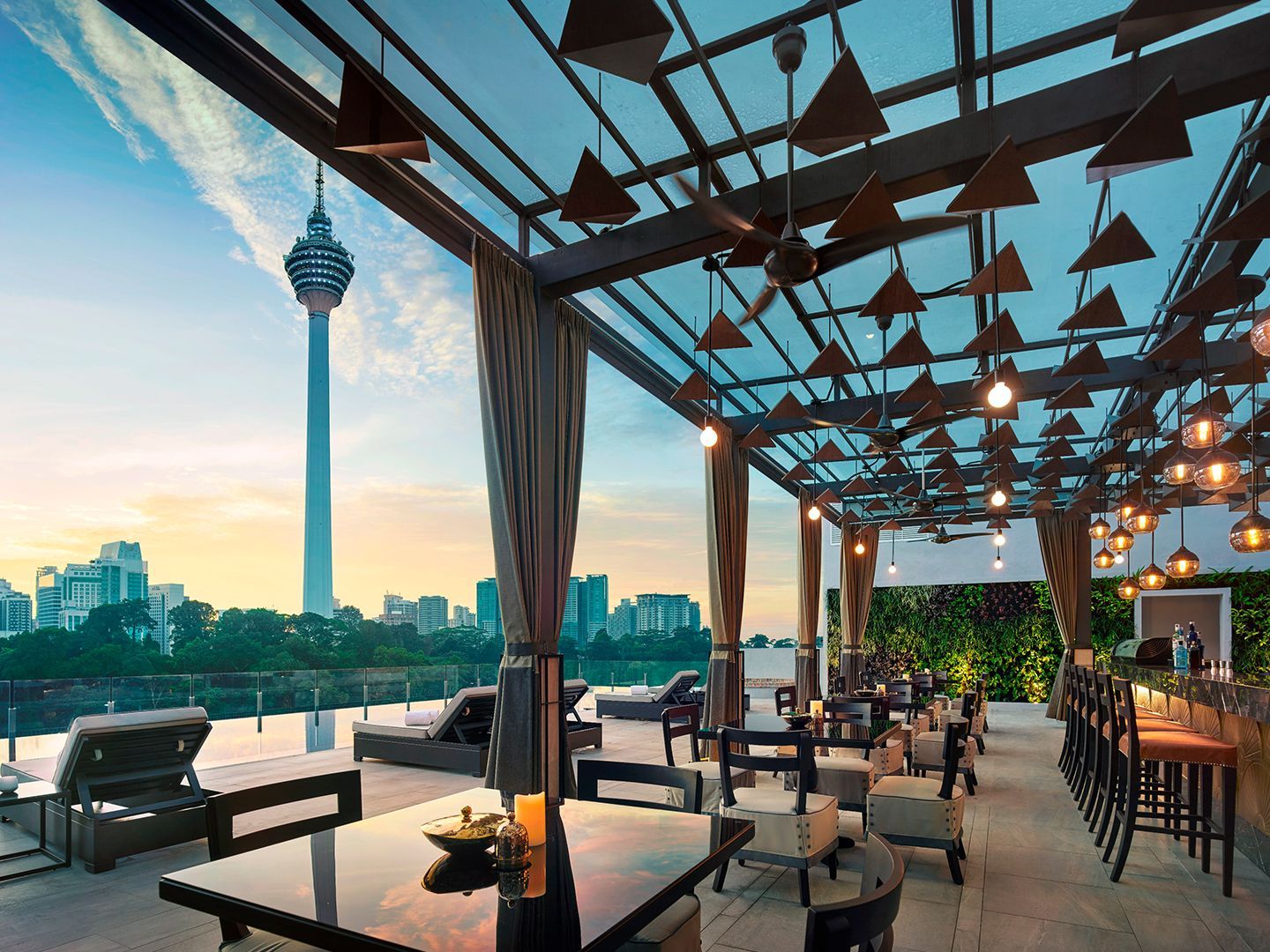 Hotel Stripes Kuala Lumpur
Hotel Stripes Kuala Lumpur is proud to be a member of Autograph Collection Hotels, an evolving ensemble of strikingly independent hotels. Each destination has been selected for its quality, bold originality, rich character and uncommon details. From near to far, iconic to historic, the result is an array of properties that is nothing less than unique, nothing short of collectively exceptional.
As an Autograph Collection, Hotel Stripes Kuala Lumpur features a distinctive vibe and character with a different perspective on the local scene mixed with a bit of edgy style and adventure.
Conveniently located on a side street in a bustling area with shops and eateries, this polished hotel in a sleek building is a 3-minute walk from the Dang Wangi LRT station and 2 km from the iconic Petronas Twin Towers. Hotel Stripes Kuala Lumpur Autograph Collection is a great base from which to explore this vibrant city. From here, guests can enjoy easy access to everything that the lively city has to offer. With its convenient location, the hotel offers easy access to the city's must-see destinations.
Offering hotel guests superior services and a broad range of amenities, Hotel Stripes Kuala Lumpur Autograph Collection is committed to ensuring that your stay is as comfortable as possible. Guests of the hotel can enjoy on-site features like free Wi-Fi in all rooms, daily housekeeping, 24-hour front desk, facilities for disabled guests, luggage storage. Hotel accommodations have been carefully appointed to the highest degree of comfort and convenience. In some of the rooms, guests can find television LCD/plasma screen, mirror, slippers, sofa, towels. While the hotel's fitness center, outdoor pool are ideal places to relax and unwind after a busy day.