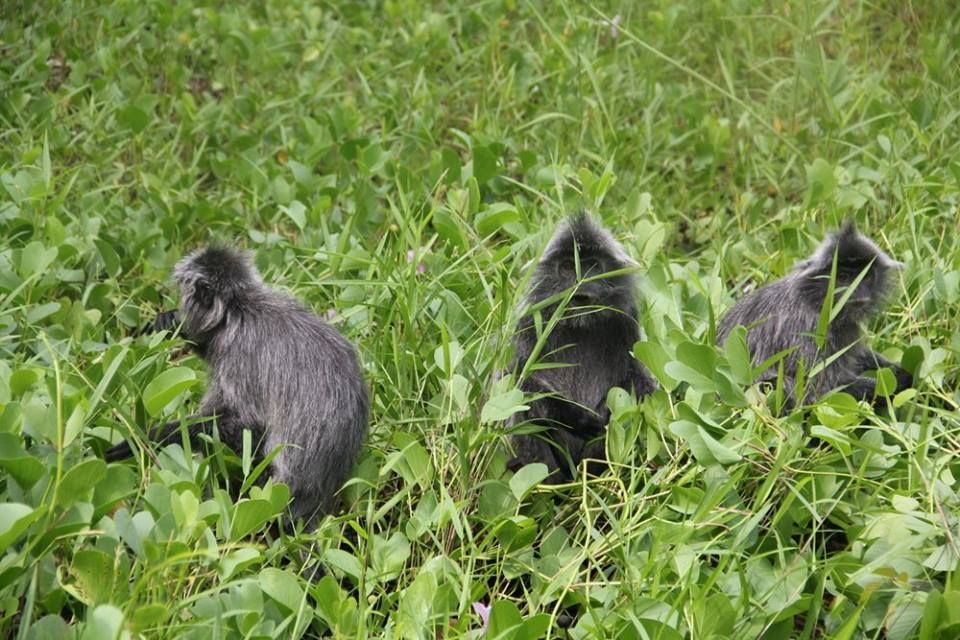 Bako National Park Day Tour
Departure: daily start/ 0830hrs.
Duration: 6.5 hours
The Bako National Park was established in 1957 as the first Sarawak National Park. At the same time Kuching the nearest national park, Bako opens an excellent insight into the different types of vegetation in Borneo. The diverse wildlife of Bakos offers good chances to observe proboscis monkeys, the famous bearded pigs, silver leaf monkeys and macaque. The different types of vegetation provide habitat for fascinating carnivorous plants to wild orchids. By setting up overnight accommodations in simple huts, multi-day visits are also possible in the meantime.
Together with your guide you will start your full-day visit to the Bako National Park in the early morning. The air-conditioned van will take you from Kuching to the picturesque fishing village of Bako and board a speedboat at the boat dock. The boat ride will take approximately 30 minutes and will take you along the river to the sea and Bako National Park. After the visitor registration you start your hike through this beautiful national park with its many scenic attractions. Keep quiet and keep an eye out for animals such as the proboscis, silver leaf monkeys, macaque, bearded pigs, monitor lizards and the many different species of birds. They walk through various types of vegetation such as mangrove forest, Dipterocarp trees, beach and cliff vegetation. Along the paths of Bako you will find various exotic plants such as the famous carnivorous pitcher plants and wild orchids.
A simple lunch consisting of rice and simple local dishes is served in the park canteen.
After lunch, you and your guide will explore another trail in the National Park or relax in the vicinity of the canteen and look for more wild animals on your own.
The trip ends with another boat trip from the boat dock of the National Park back to the fishing village of Bako and from there by van back to Kuching.
Please read our Terms and Conditions.

Package Rate is inclusive of:
English speaking Guide
Tours & Transfers as stated in the program
Meals as per program
Entrance Fees
Package Rate is exclusive of:
Any airfares and -taxes
Insurance
What is not stated above
End of Service