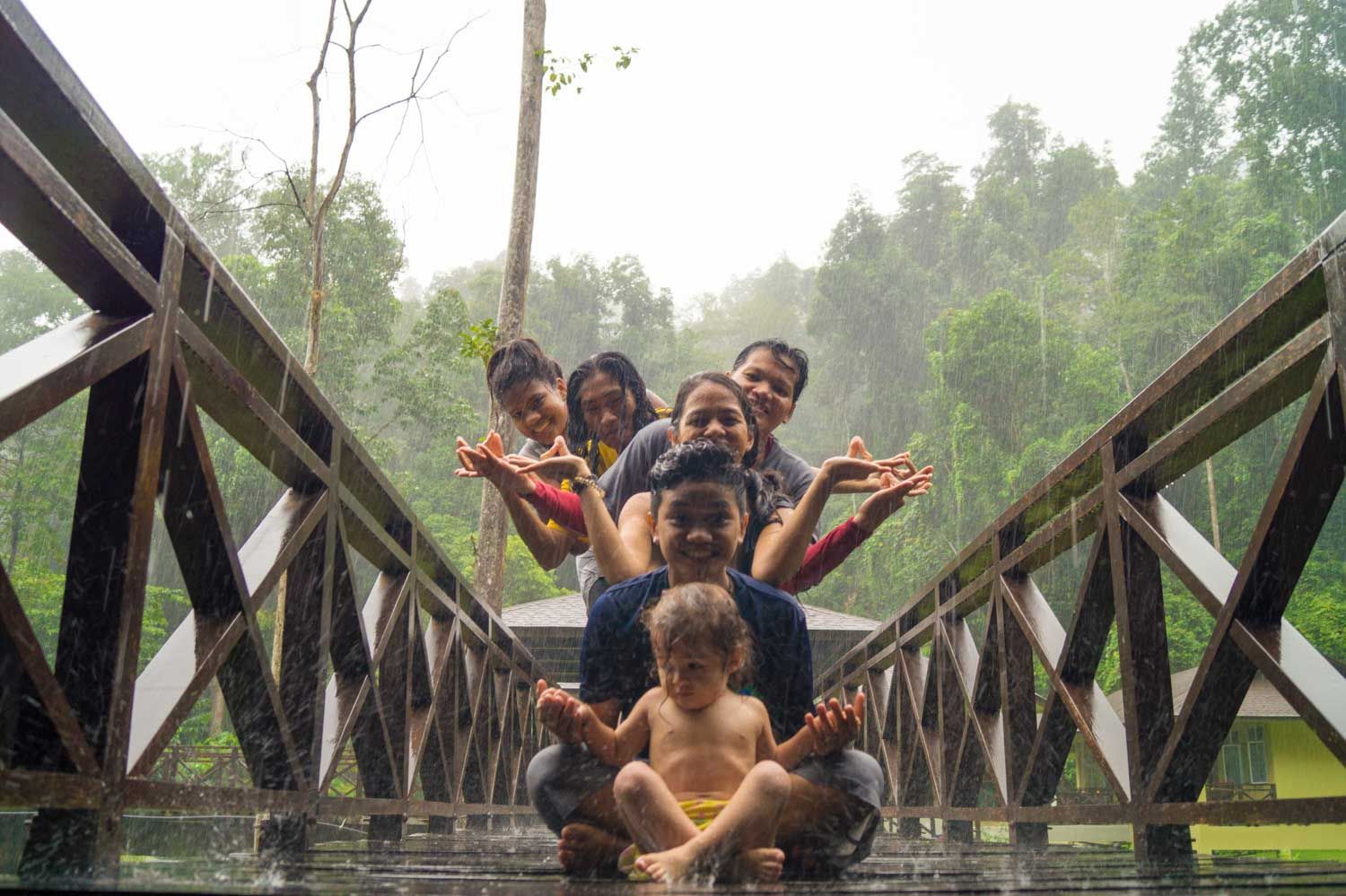 Kawag Danum Rainforest Lodge
The Kawag Danum Rainforest Lodge is a great ecotourism initiative and development for nature lovers and outdoor seekers. Only about 1 and half hours drive from Lahad Datu, Kawag is located on the same road that leads to Danum Valley. Secluded and off the beaten track, Kawag Danum Rainforest Lodge is positioned in a logged-over Kawag Forest Area which has been given considerable time to heal and re-forested.


Itinerary Kawag Danum Rainforest Lodge
Duration: 3 Days 2 Nights
Day 1 (L/D)
10:30am Depart from Lahad Datu to Kawag Danum Rainforest Lodge for 1 hr 20 mins.
11:50am Arrive Kawag Danum Rainforest Lodge at the drop off point. Walk on the 200m boardwalk leading to the main building. Welcoming Drink served, registration and follow with a briefing of the facilities by the Front Office personnel. Check-in to the room
12:30pm Lunch at the Dining Hall,
3:00pm Guided trekking to Kawag Riverine Trail 1 for 2.6 km about 3-4 hrs return trip passing through streams. A possibility of sighting wildlife such as birds, macaque, elephants and Tambadau. Trek back to the Lodge.
7:00pm Dinner
8:30pm Night Drive for an hour in search of nocturnal wildlife (if weather permits)


Day 2 (B/L/D)
6:00am Birdwatching morning walk towards the Observation Tower. Enjoy the morning midst with the background sound of the early birds.
7:30am Breakfast
9:00am Guided trekking to Waterfall Trail about 2 to 4km for about 3 hours round trip into the forest. You will pass through a limestone cave. Don't forget to take along your swimwear for a dip at the waterfall. If luck is on your side, the sighting of wildlife such as bearded pig, elephants and birds could be spotted. Return to the Main Lodge to freshen up.
1:00pm Lunch.
3:30pm Guided walk along the Kawag River. If weather permits, you get the chance to experience the fun tubing activity. Swimming will be at your own risk.
7:00pm Dinner
Guest own leisure.


Day 3 (B/L)
7:00am Breakfast
8:30am Guided walk to the highest view point on Trail 2 for panorama view of the forest. This is about 1.5km for about 2 hours round trip or at own leisure.
12:00pm Lunch
1:30pm Check out. Depart to Lahad Datu.
3:00pm Expected arrival time in Lahad Datu.
Please read our Terms and Conditions

Included:
Activities as stated
Nature Guide
Accommodation at Kawag Danum Rainforest Lodge
Meals as stated
Entrance fees
Transfers as stated
End of Service
More about Kawag Rainforest Lodge
The Kawag Forest Area has received the much-needed support from both local and international stakeholders in terms of forest restoration & rehabilitation and wildlife monitoring efforts. This is in hope to bring the jungle back to life. The jungle life filled with rich flora, fauna and wildlife. This is still work in progress. However, this recently established lodge is already offering challenging jungle trekking routes that lead to magnificent view during the break of dawn, night drive for the nocturnal wildlife search, fun tubing activities by the river, the Ali Baba Waterfall for a nice cooling dip after the jungle trekking session, natural fish spa experience and many more.

Visitors who have spent a few days at the Kawag Forest Area would have been lucky enough to sight animals such as the pygmy elephants, civets, banteng (wild cattle), orang utan, gibbons, flying squirrels and different species of birds. Having said that, one should always have low expectations in terms of sighting the wildlife. This is after all a jungle and not a zoo. Luck, timing and season of the year are all important elements to sight the wildlife. In our humble opinion should one wish to visit Kawag with expectations to sight plenty of wildlife, then perhaps this place is not what you are looking for. However, if one wishes to visit Kawag with the intentions to experience peace and tranquility set in the beauty of nature and away from the tourist crowd, to enjoy jungle trekking sessions, to jump in the clear river and the Jacuzzi of the waterfall – then Kawag is definitely the "off the beaten track" spot you are looking for.