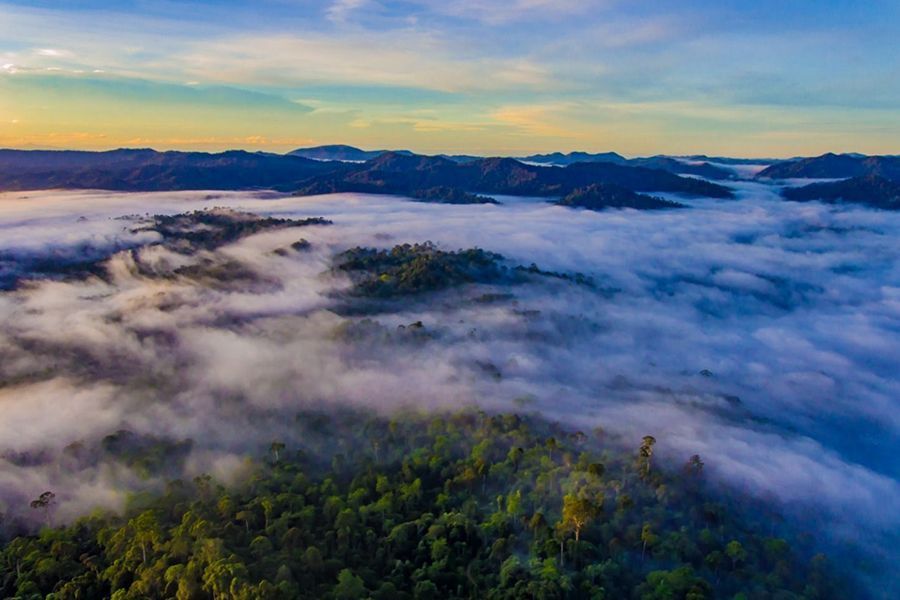 Danum Valley: Recognized as one of the world's Most Biodiverse Ecosystems
Imagine being awoken by the concert of nature Danum Valley, one of the last few remaining untouched forests of the world. The area is home to a remarkable level of biodiversity including 15,000 species of plant, more than 300 species of bird, and endangered species including the Orangutan, the Borneo pygmy elephant and many more. Explore Danum Valley with our available tour packages!
Discover the World's Oldest Rain Forest
Danum Valley is an epitome of immaculate rain forests that stretches across 438 square kilometers. Prior to it being a conservation area, there were no human settlements in this region. This goes to say that there were no such things such as logging, hunting and other human interference. It was said that the area was too remote and inaccessible to attract early human settlers. There have been various proposals to nominate the 130 million-year-old rain forest as a UNESCO World Heritage Site.
Danum Valley is a dream destination for every naturalist, researcher, environmentalist, birder and photographer. As the area is used for the purpose of education and research, entry to this place is restricted and not for mass tourism. Activities offered are jungle treking, bird watching, river swimming and night jungle tours.
Danum Valley: Home of Exceptional Fauna and Flora
Danum Valley is one of the most highly-acclaimed conservation areas on earth. Bird diversity is very high as more than 300 species have been recorded, including seven species of pittas, all eight species of hornbill as well as the Borneo Bristlehead. Soft shelled turtles, vipers, skinks and the rare Wallace Flying Frog can also be seen. A total of 120 species of mammals were reported within the boundaries of Danum Valley, including 10 species of primates, the Bornean Pygmy Elephant, the Long-tailed Macaque and the Clouded Leopard (Neofelis nebulosa).
About 15'000 plant species have been found in Danum Valley, one third of which is found nowhere else on earth. The lowlands are dominated by dipterocarps, tall straight trees that characterize the rain forest. A laser scanning showed that here are some 50 trees with a height of over 90 m. The tallest of these newly discovered trees rises 94.1 m from the ground. The crown of this giant measures more than 40 m in diameter.