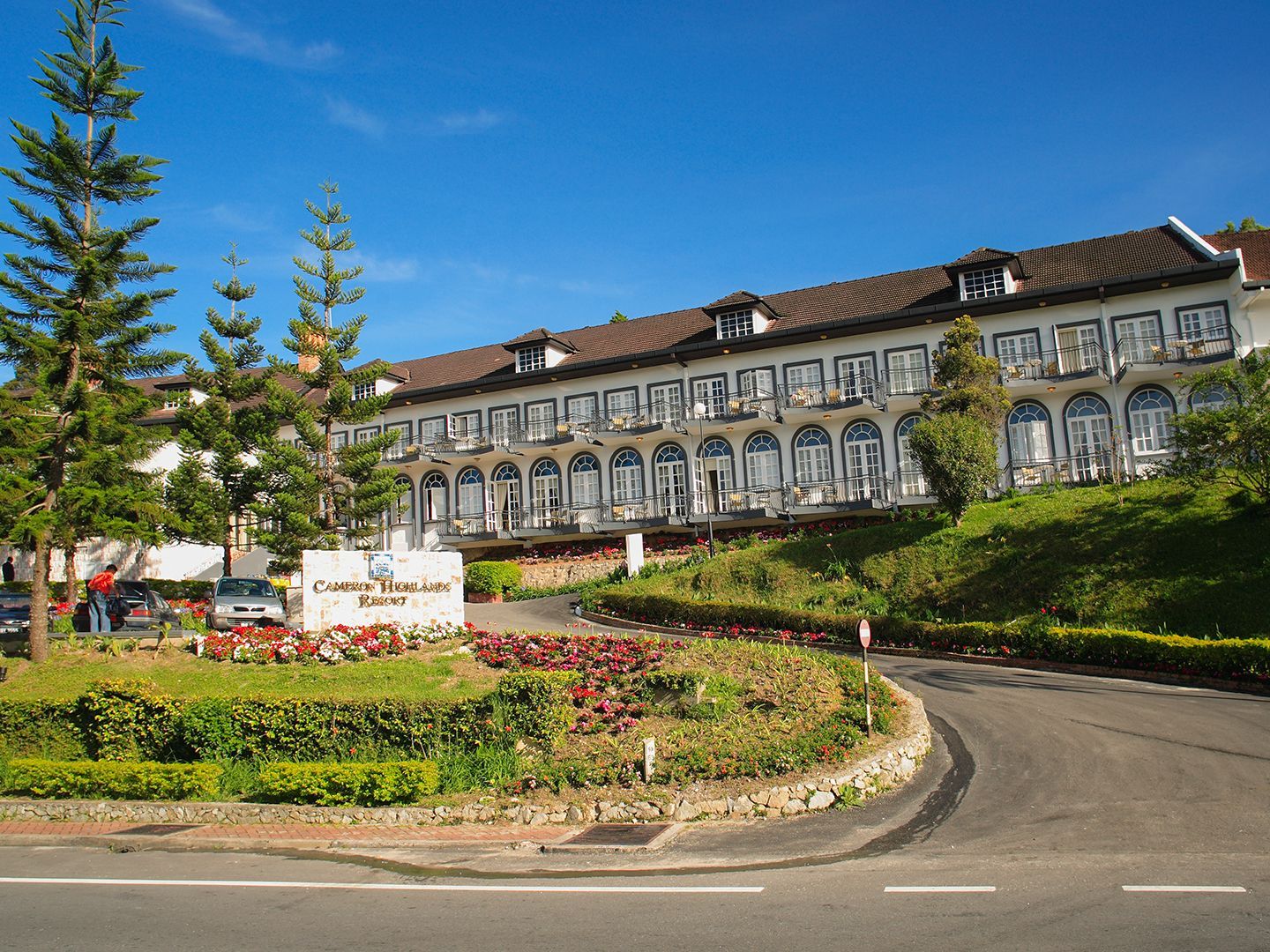 Cameron Highland Resort
Enjoy a freshly brewed tea

Cameron Highlands, one of Malaysia's most extensive hill station, with the size of Singapore and its name derives from Sir William Cameron, a British surveyor who was commissioned by the then colonial government to map out the Pahang-Perak border area in the 1885. It is located in the state of Pahang, approximately 200 kilometres north of Kuala Lumpur (4-hr bus journey) and approximately 90 kilometres from Ipoh (2-hr bus journey).
Cameron Highlands is a beautiful holiday destination and the only place where you can find tea plantations and strawberries in Malaysia. At about 1,500 metres above sea level, it is the highest area on the mainland. You can enjoy a cool climate and fresh air, with temperatures ranging between 15° and 25° Celsius making it a perfect place to unwind while letting you to get in touch with the nature and to feel breezy & colder weather in Malaysia.
Cameron Highlands Resort is the most elegant, exquisite and best location to stay at Cameron Highlands. It is situated on the largest hill retreat in Malaysia, surrounded by breathtaking scenery, lush greenery, rolling hills and Tudor-styled cottages. The luxurious boutique hotel features 56 beautifully-appointed rooms and suites, and fronts Cameron Highlands' 18-hole golf course. It also houses the third wellness centre of the award-winning Spa Village group, which offers exotic treatments focusing on the healing and restorative properties of tea.
The accommodation at Cameron Highlands Resort captures the nostalgic elegance of an age where quality and care were a way of life. Bespoke furniture merges with the beauty of Jim Thompson's finest quality fabrics – teak and silk combine to create an environment that is both beautiful and comfortable. Sleep in the comfort of large four-poster beds surrounded by a mass of soft cushions, or curl up on the day-bed and read a book, whilst nibbling on fresh strawberries and sipping a cup of locally grown tea.